Acadia POS for Restaurants
Maximize your sales and fulfill more orders faster at your bar, quick service or multi-concept restaurant with Acadia POS.
Extensive features ready to adapt to your restaurant
Manage daily operations and improve your customer's experience with fully customisable floor plans, happy hour and special event pricing, pay-at-the-table devices, bill splitting and much more.

Manage rooms and tables, add items by seat, and send items to the bar and kitchen printers.

Encourage customers to come back with our loyalty/rewards feature at no extra cost.

Easily move items between seats, split bills for customers, and merge bills based on customer needs.
This easy-to-use feature allows you to ensure your vendors get paid on time and keep track of removed cash.

Compensate your staff for their amazing customer service while keeping the till balanced.

EMV device allows you to collect electronic payments right at the table, with cards never leaving the customer.

Create customer profiles that include contact information.

Keep track of employee personal information, performance and hours right on the Acadia POS platform.

Import/export inventory from your current POS system, add/update products, print labels and much more.

Accept payments in any form you'd like -- cash, credit and debit -- on any device, and from anywhere in your store.

View employee sales, discover your best selling items, collect customer transaction data and much more.

Increase customer loyalty with fully customizable gift cards.

Create customer profile and accept upfront deposits. Deposits can be deducted during final transaction.

Keeps working when the internet goes out and any progress will be uploaded to the cloud as soon as you regain service.

Incentivize customers to stay with you with discounts ranging from preset to custom values.

Keep track of how much, when and why cash (tip payouts, etc.) is going in and out of the cash drawers.

Manage Multiple Locations
Manage every aspect of every location from the comfort of your home or office computer.

Design and print product labels with barcodes from the browser back end or even directly from the station.

Customize your receipts to include specific data, personalized messages, and discount offers.

We are compatible with various 3rd-party services to optimize your business.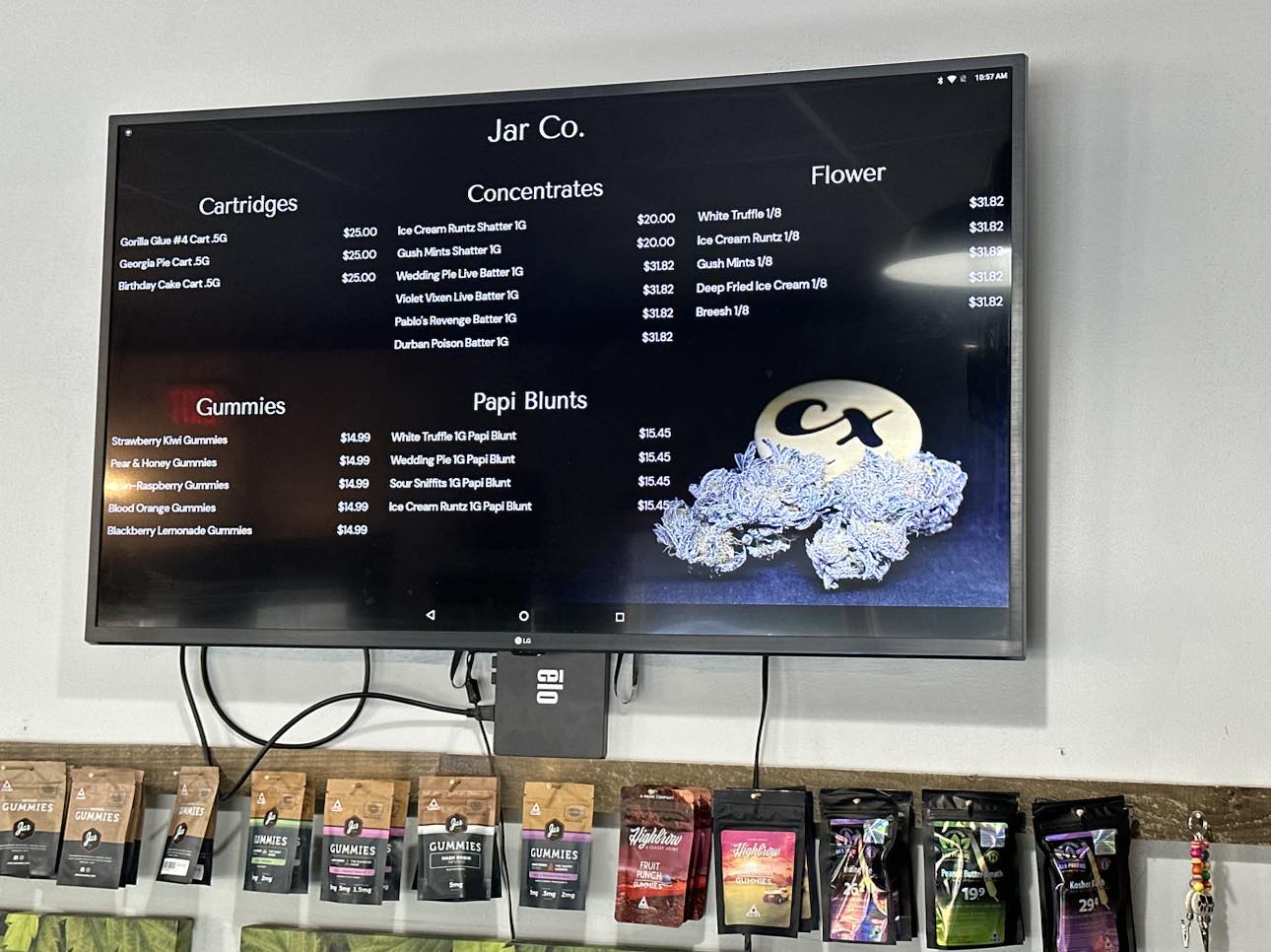 Introducing Acadia Smart Digital Menus
Say good-bye to static graphic menus. Get a beautifully designed digital menu for your restaurant which is synced with Acadia POS allowing you to have a control over what you want to display.
Why restaurants choose us?
Our specialist will help you to import products from existing setup or setup new inventory into your POS to ensure smooth setup or transition.
Tailored to your business
We have developed hundreds of settings and features from merchant feedbacks that allow merchants to fully customize their user experience.
Warehouse Inventory Management
Acadia POS allows merchants to track quantities, enable/disable backorders, set low quanty alerts, view location-based sales, and more all on a single account. Simply add a new warehouse to your existing setup.
Scale your business with Acadia Voice
Our low-cost VoIP feature allows you to make, receive, and record calls, manage phone orders, and process transactions all on one platform.
Deliver without owning the fleet
Integrate with on-demand delivery & food services to scale your business and reach even more customers.